Add Health & Taste
to your Cooking
with
Master
Chef Priya Vijan
Healthy tips and tricks straight from the expert, on how to cook lip smacking dishes that are clean, healthy, and energizing
No Eggs | No Dairy | No Refined Flour | No Refined Sugar | No Unhealthy Fats | No Artificial Flavours | Gluten-Free Options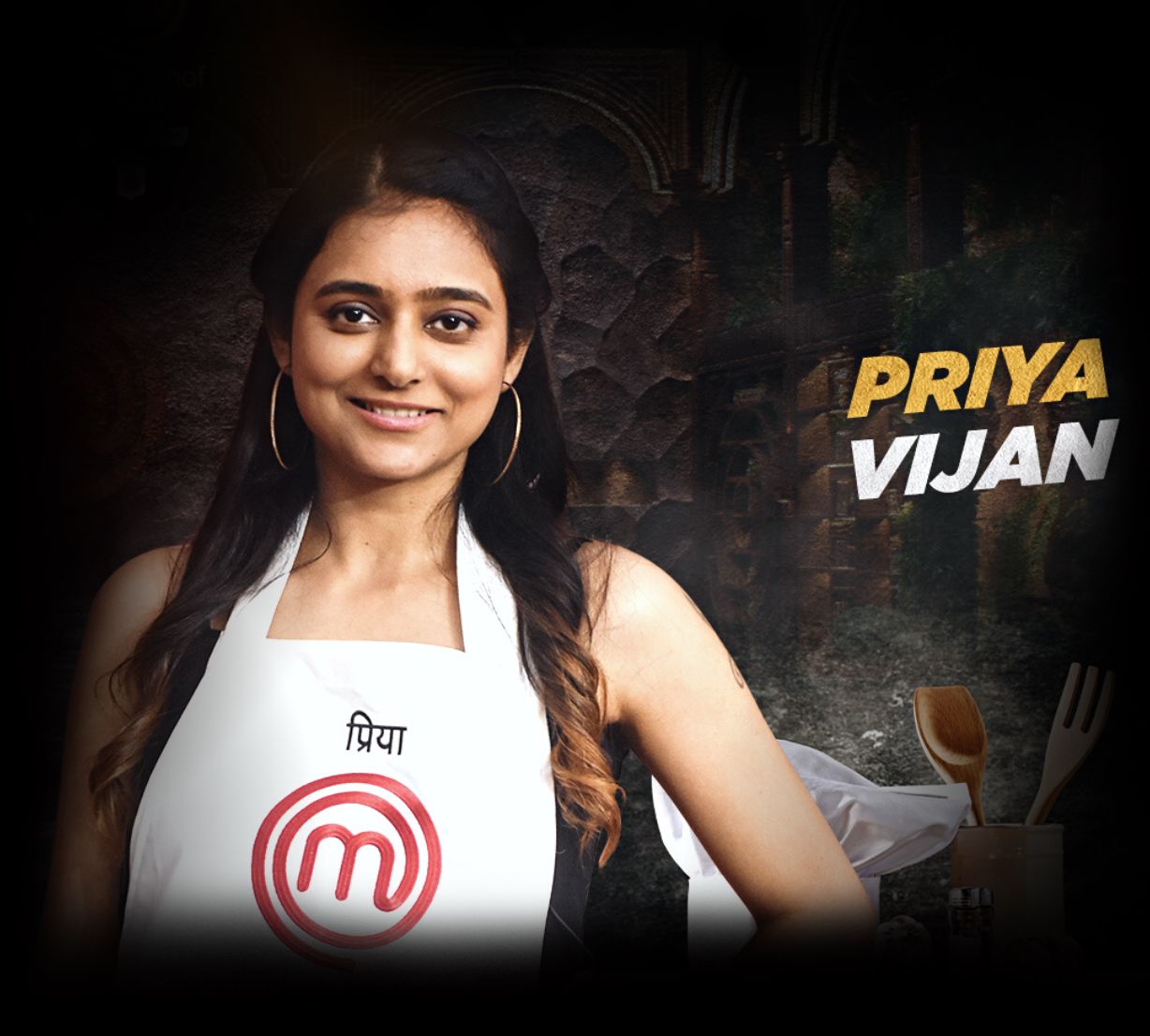 Homemakers to Working People, chefs to food entrepreneurs, grandparents to moms, health conscious people or foodies, We have content for everybody.
With love from
Chef Priya Vijan
For me, food is an emotion of love, generosity & faith. My food defines my journey towards believing that it has the power to heal, and many of you have lived that journey with me. With a beautiful amalgamation of simple ingredients and flavours, you can create your own plant lab moving towards great health. With this belief, I would love to share my recipes with you, which are plant-based, nutritious, delectable, and fun! I have curated these courses with the knowledge & experience that I have gathered over 11 years around food, health & fitness. These courses will make your plant-based journey easy and bring out your inner chef.
Come Join me on this Healing Journey!
Join the waitlist for Priya's upcoming live programs
For More Details, Call Our Customer Support:
+91-8448331324 OR +91-9630162732
Engage, Enrich, and Evolve your cooking skills.
Buy All Workshops Package worth INR 23,000
@INR 11,500/- Only
---
50% Discount